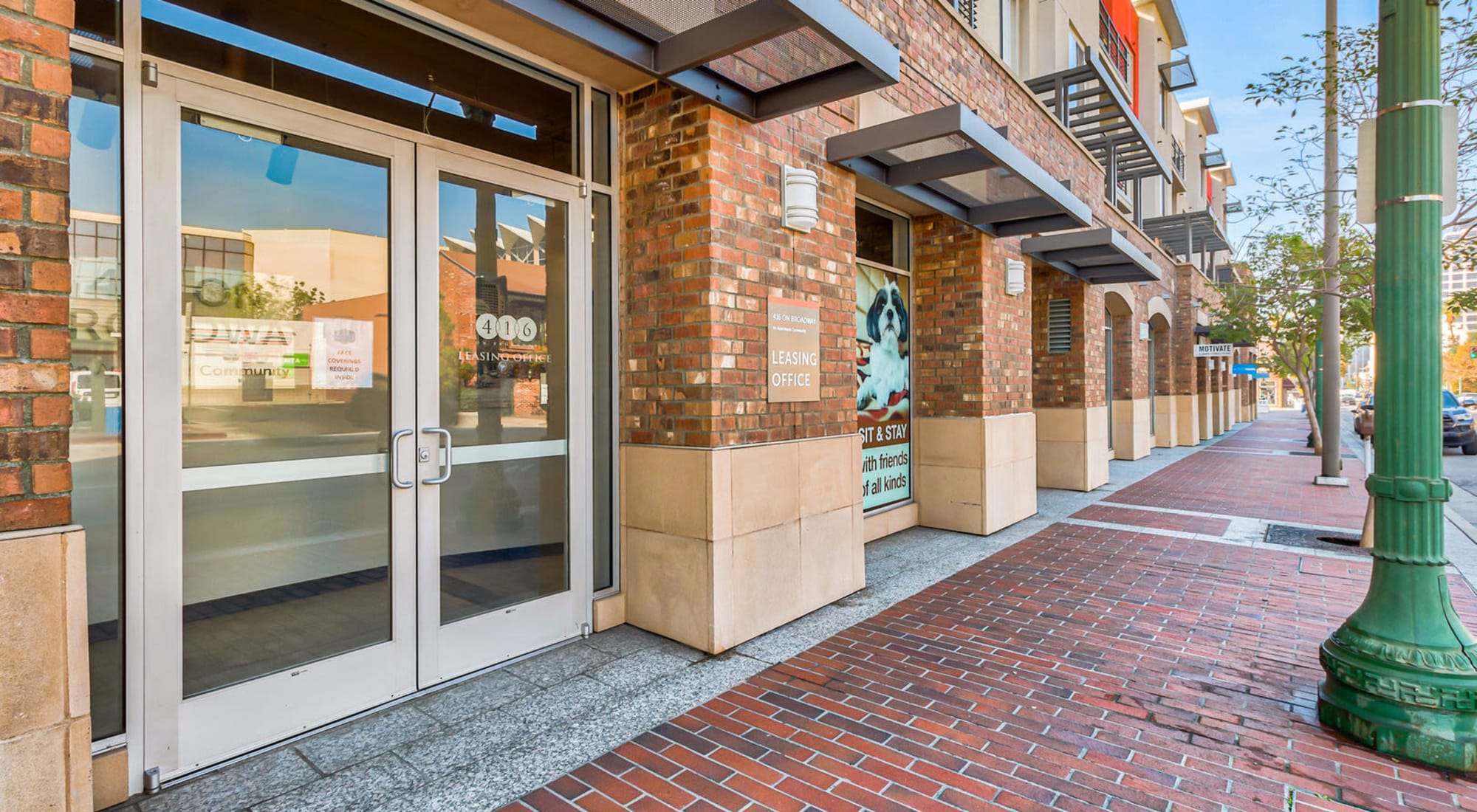 Welcome to the Neighborhood 
416 on Broadway is centrally located between the cities of Burbank and Pasadena, near the Glendale Galleria. Just 10 miles north of Los Angeles, it offers easy access to I-5 and the (134) Ventura Freeway, making commuting to work or play a breeze. 
LA's inviting enclave of Glendale and our luxury 1- and 2-bedroom apartments are a great place to call home. With a Walk Score of 97, daily errands do not require a car.  Chocked full of elements that promote a lifestyle of relaxation, you will enjoy beautiful parks and trails, upscale shopping destinations, and enticing dining venues. 
There are so many reasons to live near Pasadena! Griffith Park with its 4,071 miles of hiking and horseback riding trails, as well as family attractions and educational institutions. The Americana and the Glendale Galleria are just a few minutes walk from 416 on Broadway and offer world-class retail, restaurants, and entertainment all close to your home. 
Ranked in the top 100 safest cities in the nation, our community offers a great balance of urban and suburban atmospheres—416 on Broadway is at the center of it all. Contact our leasing agents to schedule a tour today!
Dine & Drink
Carousel Restaurant Glendale
Eden On Brand
Raffi's Place
Shop & Stock
Whole Foods Market
The Americana At Brand
Glendale Galleria
Explore & Enjoy
Giggles Night Club
Museum of Neon Art
AMC Americana at Brand 18
Build & Better
LegalZoom
Dreamworks Animation LLC
Woodbury University